We improve UCLH cancer services to enhance the experience of patients, their families, and staff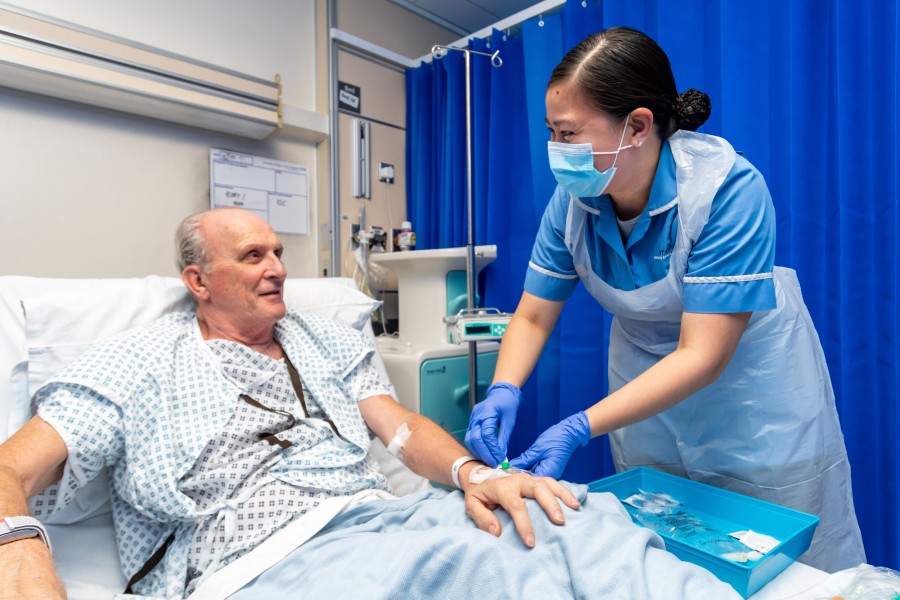 Supporting people with cancer today
We're proud to support the world-class cancer services at University College London Hospitals.
Our board, which comprises clinical and non-clinical staff, meet regularly to decide how money raised by the Cancer Fund is spent. This ensures that we are providing support where it's most needed.
Supporting Staff
The Cancer Fund continues to support my colleagues and me when providing cancer care to our youngest patients. They fund equipment which makes our jobs easier and our patients more comfortable, like Wi-Fi across our children's ward to ensure they are entertained and can keep in touch with loved ones.
They also fund staff training and welfare initiatives so we can reach our full potential, feel more confident within our scope of practice and feel happier at work.
- Ellie, Nurse